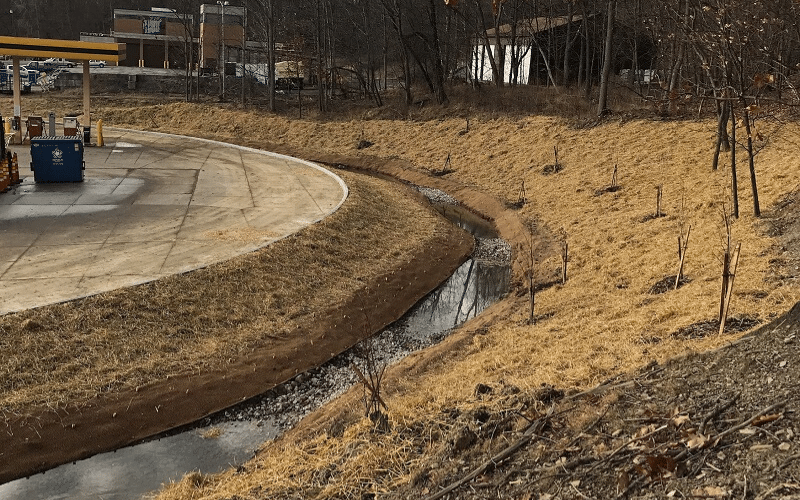 Tinkers Creek Reconstruction, Bedford Heights
When flooding threatened the Bedford Transportation Department in Bedford Heights, we headed up a design-build project to create a floodplain, reconstruct the stream and beautify the area.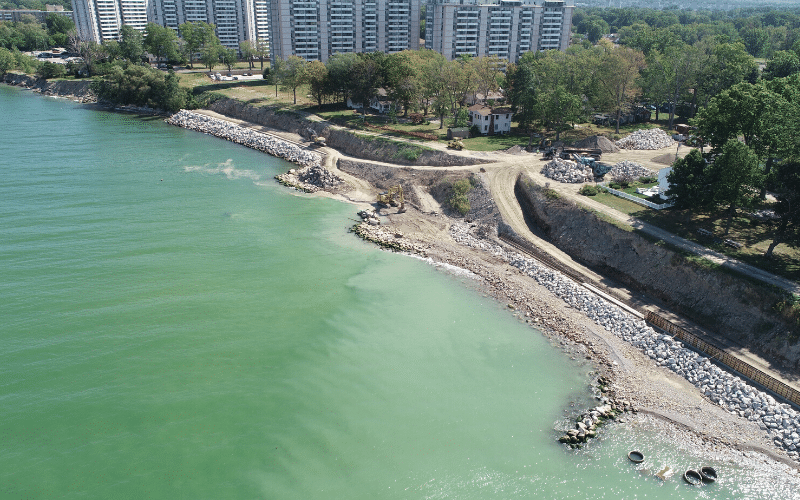 Sims Park Waterfront Trail, City of Euclid
This park marks the beginning of a new northern coast. We transformed the Lake Erie shoreline with Walking Trails, Piers, Public Beach Access, Boardwalks, Erosion Control and more.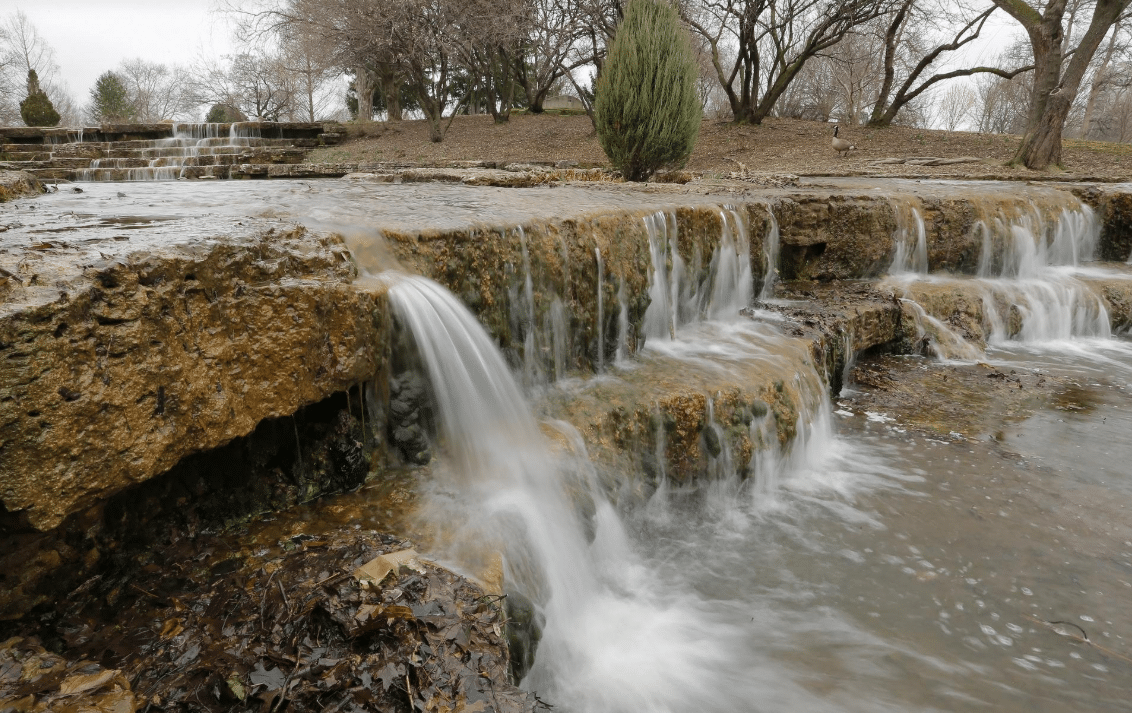 Franklin Park Cascades, Columbus Recreation & Parks
To fix a drainage issue inhibiting the falls, we developed a natural wetland filtration system at the base of the falls, improved the upper and lower ponds, and restored native plant species.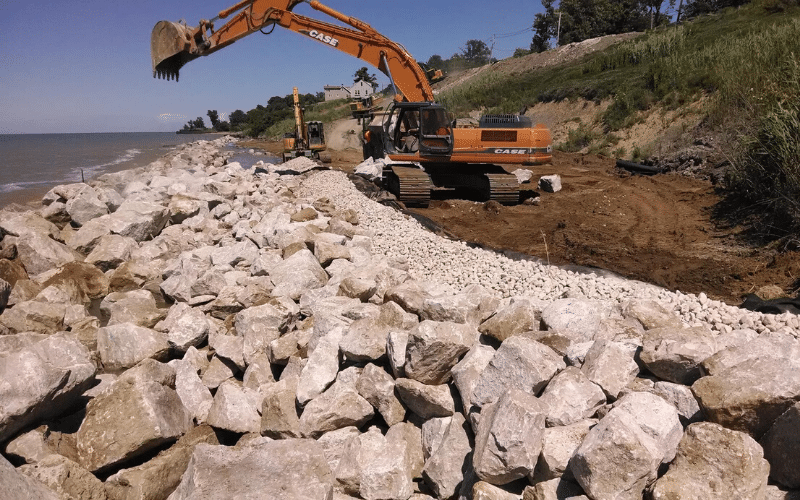 OH-531 Shoreline Erosion Control, ODOT Ashtabula
After severe conditions eroded a 1.5 mile stretch of the Lake Erie shoreline, we got to work placing 50,000 tons of revetment stone, widening the roadway and installing 5000′ of storm sewer.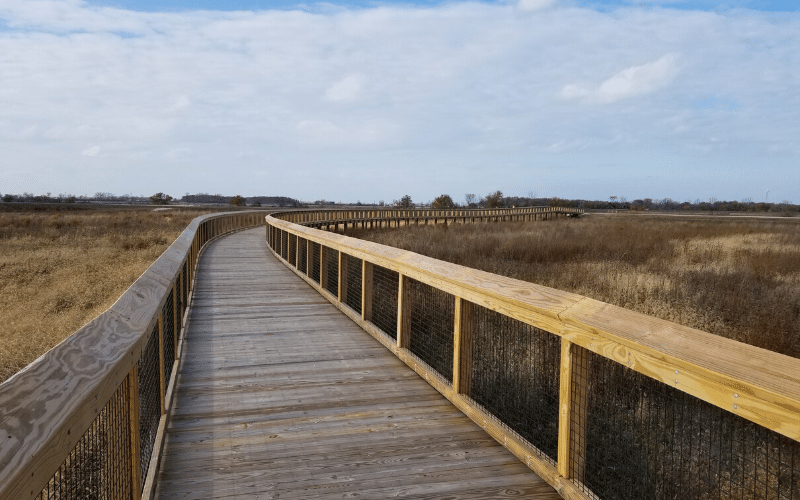 Howard Marsh, Metroparks Toledo
As part of a vision to restore 1,000-acres of coastal wetlands, we created a new wetland, complete with a meandering 7-mile kayaking and canoeing stream, nearly 6 miles of walking trails and more.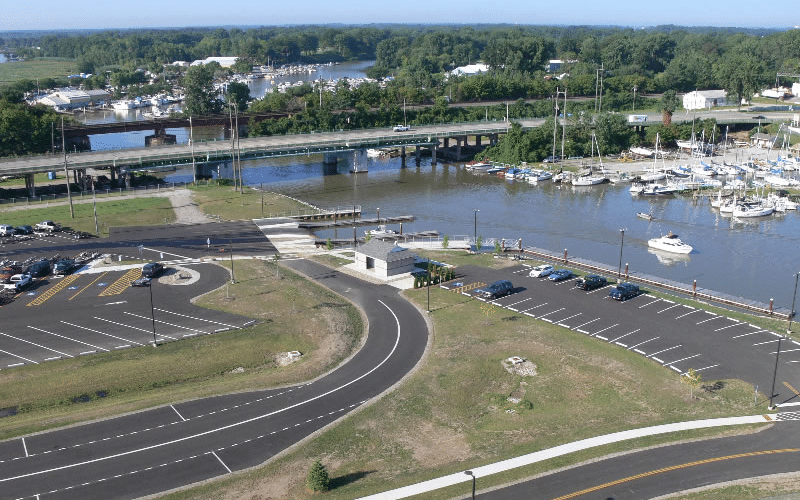 Free Public Boat Ramp, City of Huron
Located on the city of Huron's harbor front, the project consisted of a four lane boat ramp launch facility. Handicapped-accessible docks, restrooms and parking for 135 vehicles/trailers.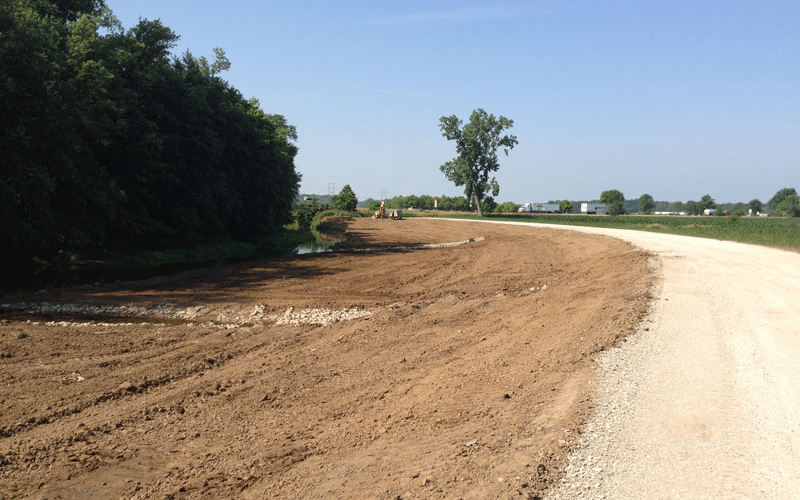 South Fork Licking River Floodplain, ODNR
Excavated and removed 300,000 CY of soil in difficult soil conditions along the South Fork Licking River. Our work on this project helped to mitigate flooding in the Buckeye Lake Community.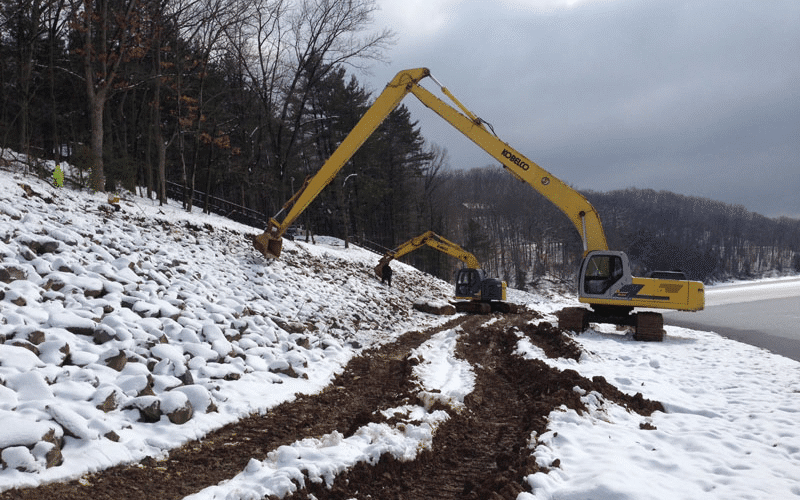 Charles Mill Lake Shoreline Stabilization, MWCD Mansfield
A restoration and revitalization project to improve lake shoreline, prevent future erosion, help maintain maximum flood storage capacity, and protect water quality for a better wildlife habitat.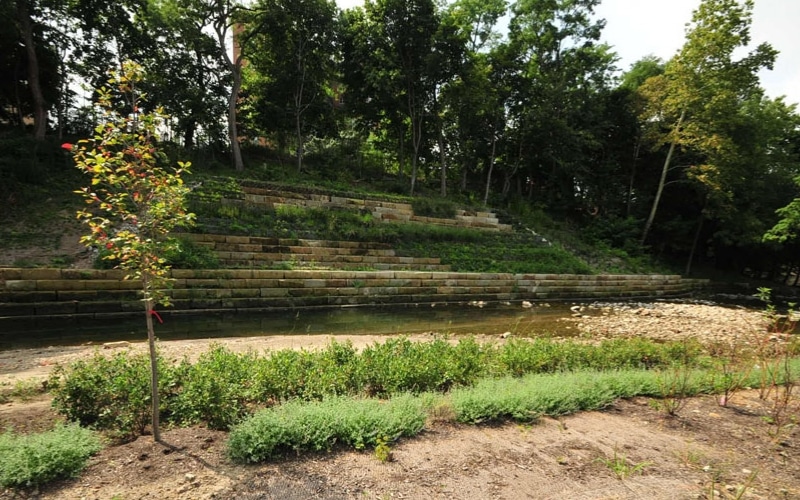 Doan Brook Stream Enhancement, NEORSD
Revitalized 2000′ of sewer overflow channel adjacent to a community park. Installed 13,000 FSF of sandstone block wall, constructed riffle and pools, planted native species and installed amenities.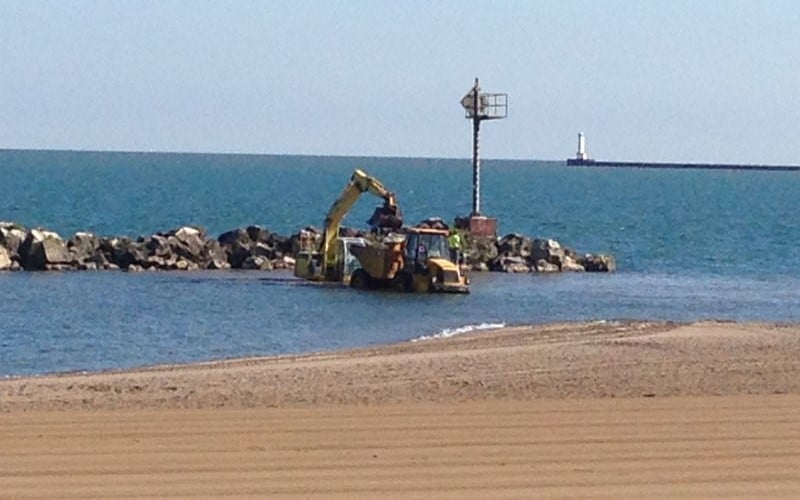 Lake Erie Sand Relocation, Lorain
We worked with a public beach in Lorain to improve their section of the Lake Erie Shoreline. We brought in sand on a barge to rejuvenate the beach and add additional sand to the cove.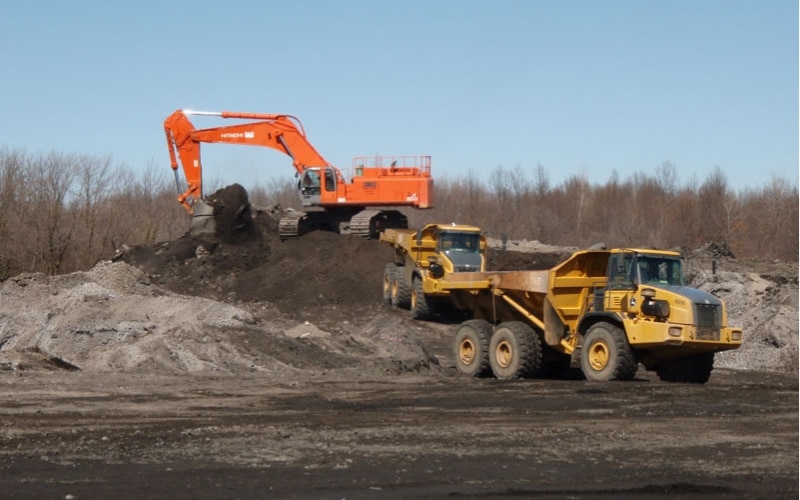 Black River Restoration, City of Lorain
Restored 8,200 LF along the lower Black River corridor. Improved habitat conditions to pre-steel mill era.
Removed 1,250,929 CY of steel-processing by-product. Utilized
bioengineering techniques.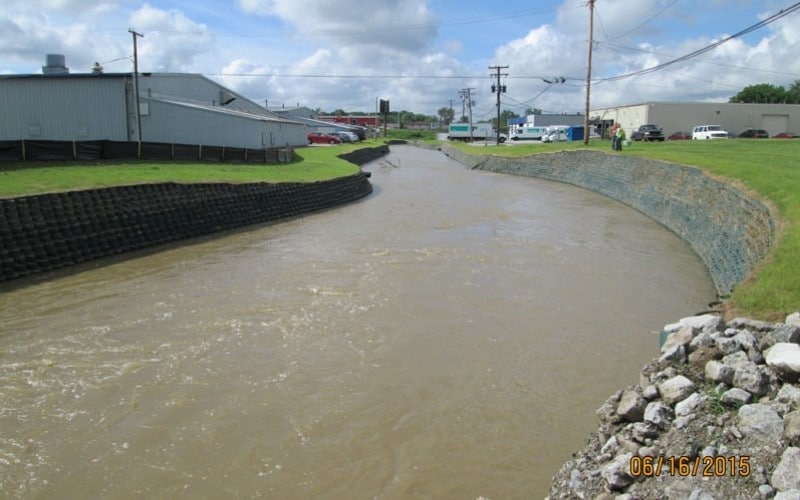 Spy Run Channel Improvements, City of Fort Wayne
Complex stream renovation we completed under budget and ahead of schedule. Created a floodplain and stabilized banks with 22,000 FSF of Geoweb wall.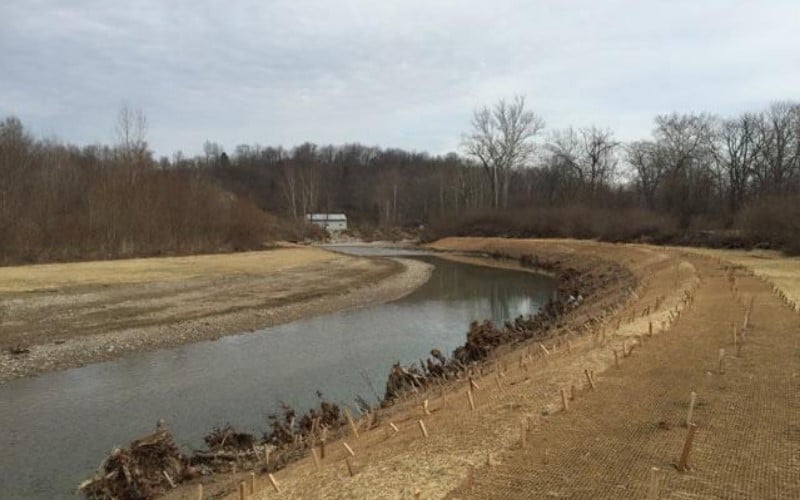 Indian Creek Stream Restoration, ODOT Cincinnati
Reconstructed a highly eroded .5 mile of Indian Creek threatening US RT 27. 35,000 CY of excavation and embankment. 3000 tons of rip rap. Completed this 4 month project in 6 weeks under budget.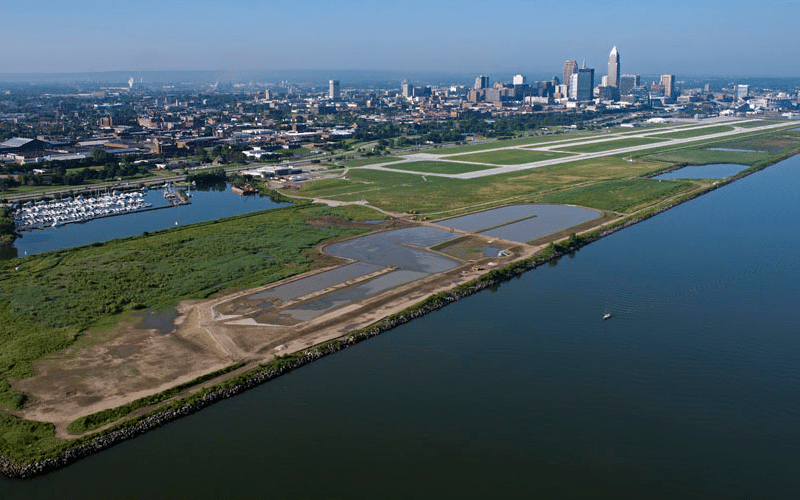 Cleveland-Cuyahoga Port Authority, Cleveland
Dredged and dried 65,000 CY of wet sand for structural fill to build containment berms. The notice to proceed was issued in April 2015. We completed the project on May 25th.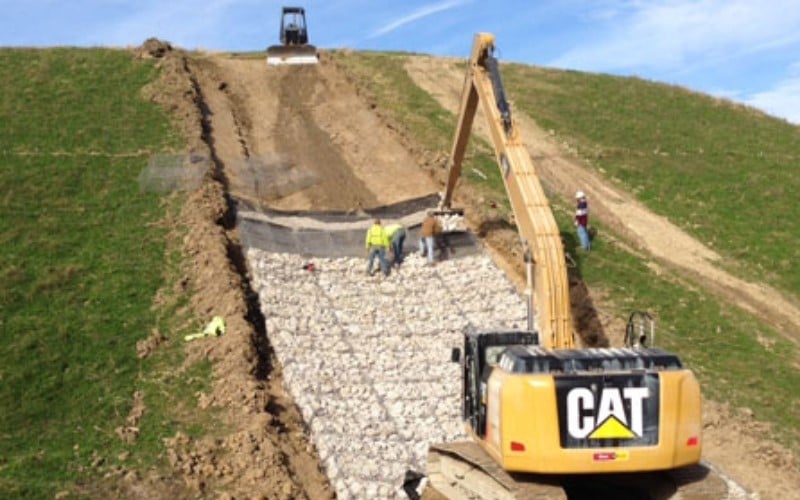 Ford Road Landfill Gabion Outfall
We created a clay cap for this out-of-service landfill to enhance safety and prevent potential risks. Our crews received special Hazwhopper training to ensure safety around hazardous materials.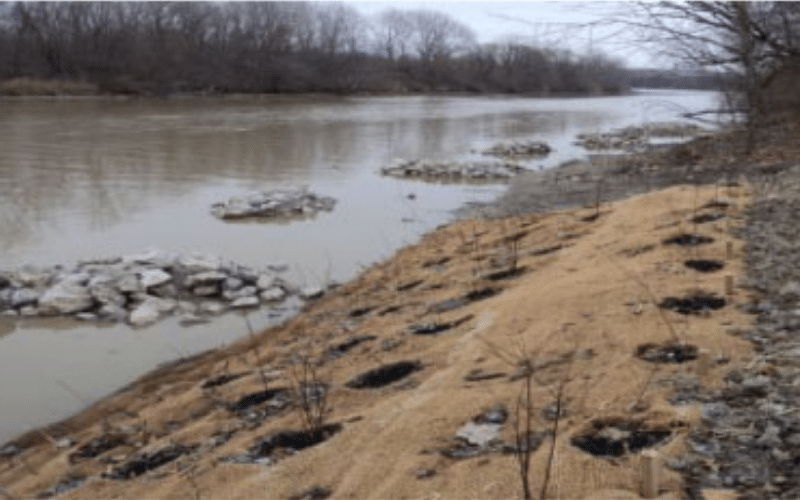 Lower Black River Habitat Restoration, City of Lorain
Constructed over 3,000 linear feet of fish habitat shelves as well as installation of other fish habitat features, including rootwad revetments, boulder clusters and artificial fish structures.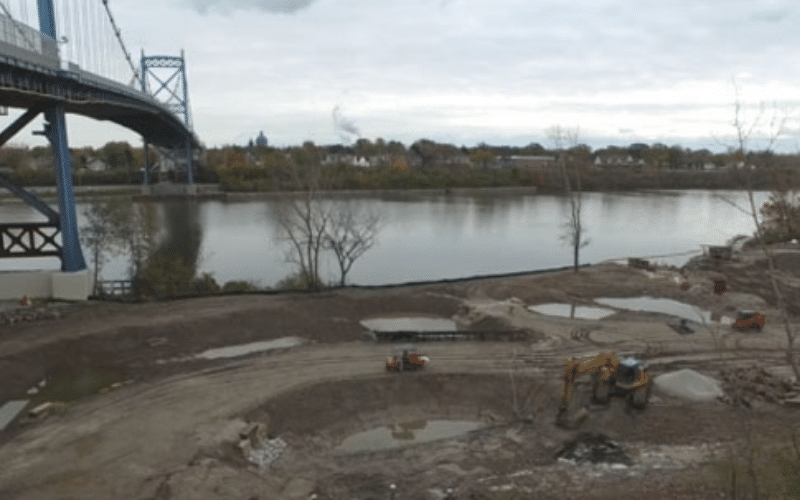 Middlegrounds Metro Park, Metroparks Toledo
We helped to transform a former shipping rail yard into a gorgeous new public space. We did it all from site removal, erosion control and mass earth moving to paving, landscaping, boardwalks and bridges.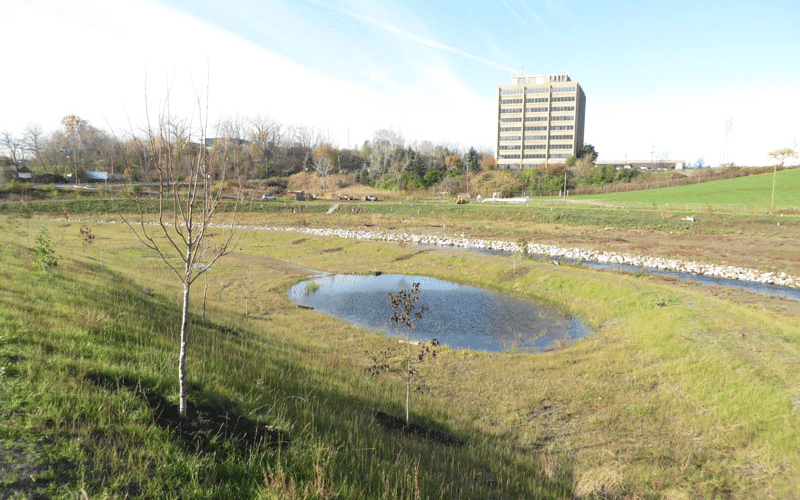 West Creek Confluence Floodplain, NEORSD
We led this challenging project to stabilize and rehabilitate 1,000 ft of channelized stream and convert contiguous land into stormwater treatment wetlands and floodplains to mitigate negative water quality impacts.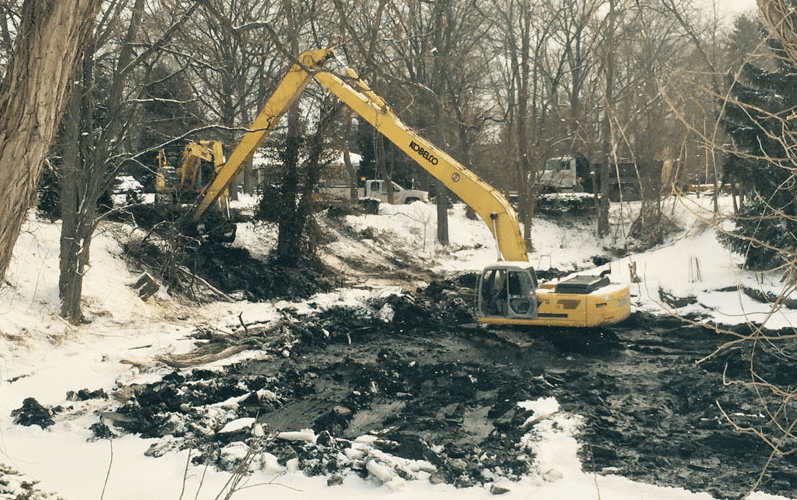 Extensive Sediment Removal, Westlake
When the Water's Edge Homeowners association contacted us about their sediment issue, we responded. Using our excavators, including the long reach, we removed 10,000 CY of sediment from the property.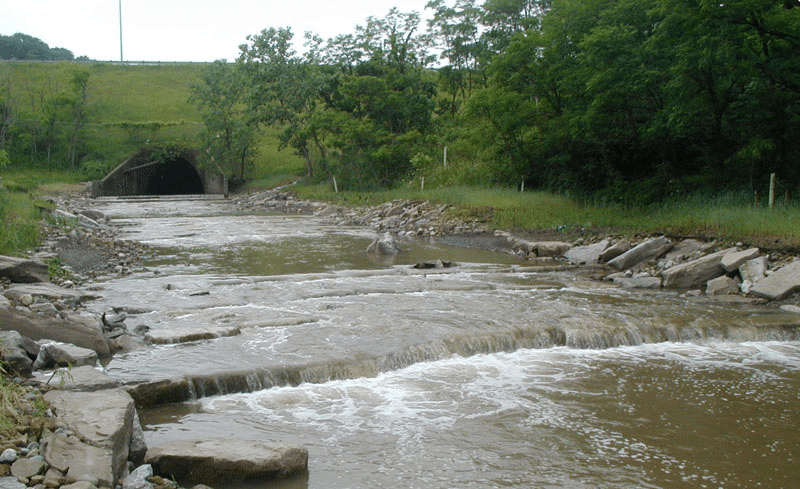 West Creek Watershed Restoration - Site 9, NEORSD
Utilizing best practices for erosion control, fish management, and bioengineering, we transformed this section of stream from the
tributary to the culvert invert
.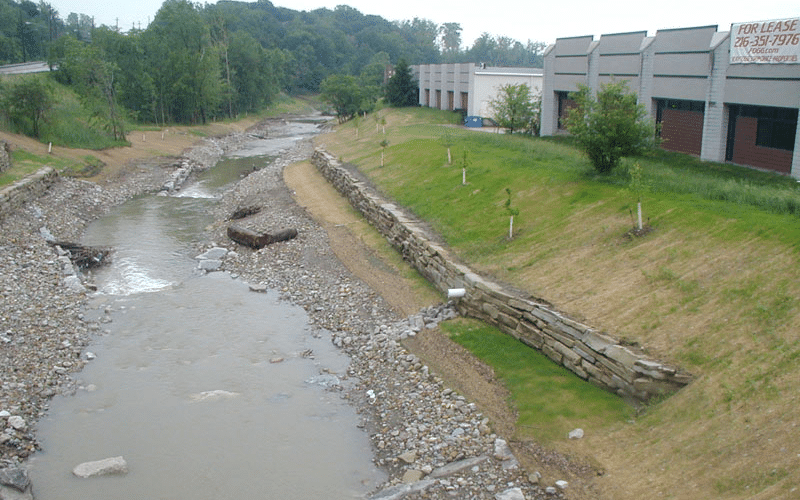 West Creek Watershed Restoration - Site 8, NEORSD
Realigned and slightly raised the channel invert. Graded banks to a stable angle and constructed a moderately meandering step/riffle channel.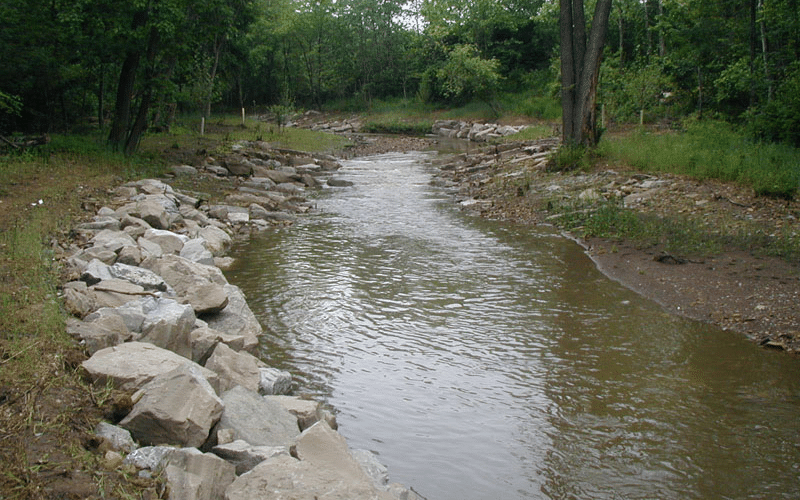 West Creek Watershed Restoration - Site 11, NEORSD
Completely removed a low head dam which impaired this section of stream. Installed grade controls and constructed a series of boulder steps and pools.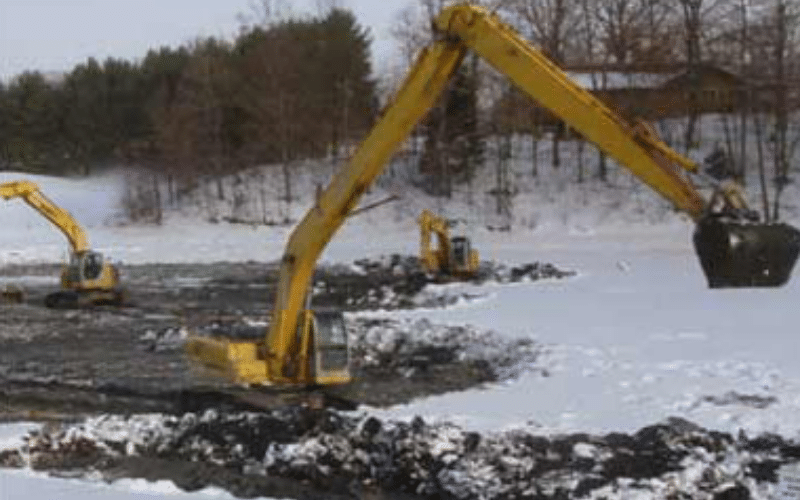 Fall Creek Reservoir Rehabilitation Structure IV-A, MWCD

Removed 23,894 CY of sediment in Creston, Oh to improve flood protection and return the reservoir to its designed capacity and function.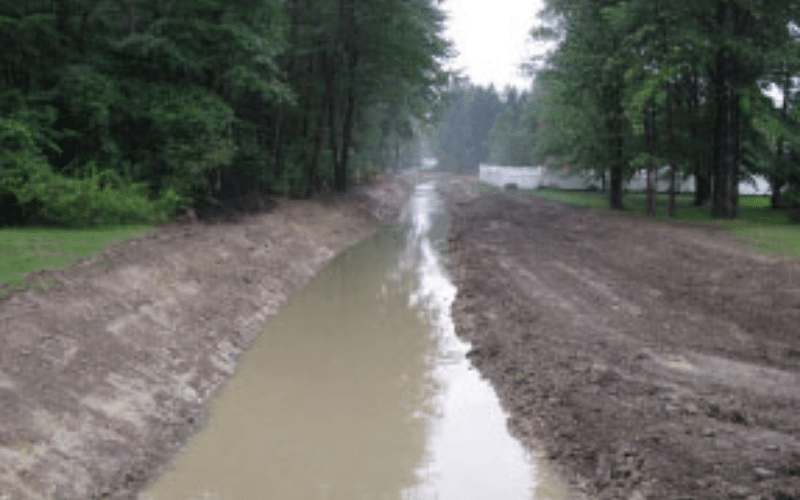 Kellogg Creek Restoration Project, Concord
Excavated and re-graded 2000 LF of creek, stabilized stream banks with native plantings, restored flood plain, and placed rock channel protection to enhance and beautify residential area.
Why wait?
start your project
quote today.
Fill out the form below and a member of our management team
will contact you right away.