FORT WAYNE
RIVER RESTORATION
SPY RUN CHANNEL IMPROVEMENTS
We partnered with ODNR to excavate and remove 300,000 cubic yards of soil along the South Fork Licking River to mitigate flooding in the Buckeye Lake Community. 
Details
2015
The City of Fort Wayne
Fort Wayne, IN
Categories
Floodplain
River Restoration
Excavation
The City of Fort Wayne Indiana awarded the .5 mile of stream renovation in January of 2015. Spy Run channel had been a flooding hazard for years to multiple businesses whose property adjoined the stream.
The project was labor-intense with multiple erosion obstacles to complete. As we performed work in the stream, rain or inclement weather would impact and possibly destroy our progress.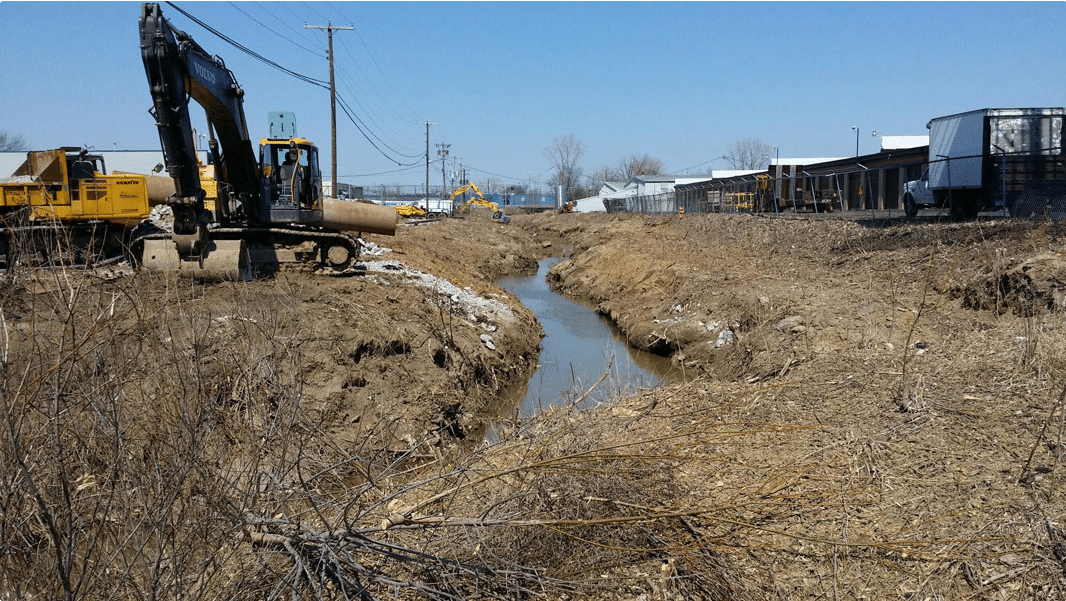 We widened the channel approx. 25′ for the .5 mile stretch to create a floodplain and eliminate flooding in the adjacent property. The bank stabilization consisted of 22,000 FSF of Geoweb wall. We completed the project in June 2015 under budget and ahead of schedule.