WEST CREEK

WATERSHED




CONSERVATION

 
CUYAHOGA RIVER RESTORATION – SITE 9
We repaired scouring in the natural bedrock by raising the channel invert through the upstream portion of the site to tie-in with the elevation of the weir at the culvert invert.
Details
NEORSD
Cuyahoga River Restoration
Categories
Watershed Conservation
 We constructed a series of steps, beginning downstream of the bedrock head cut, to gradually make up the elevation difference between the tributary and the culvert invert.
We constructed the pool immediately downstream of the culvert as a larger stilling basin to manage the high discharge velocities exiting the culvert.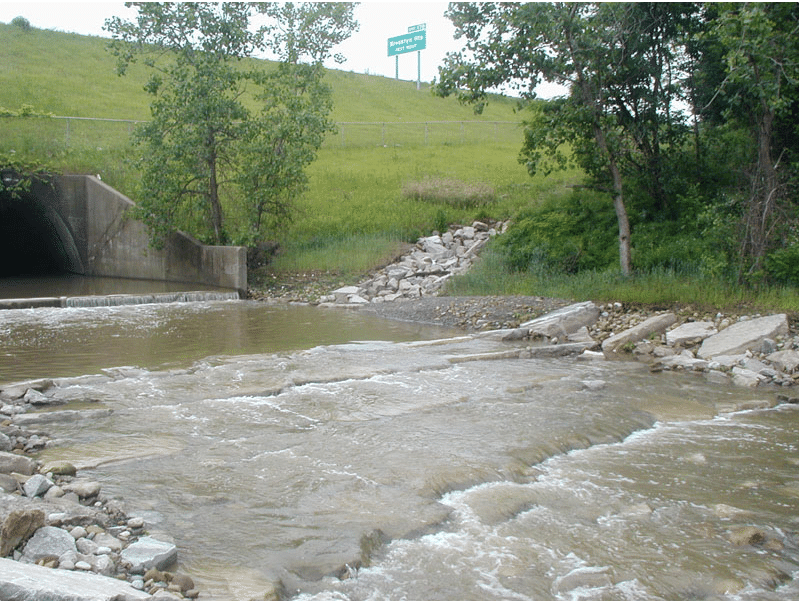 The drop at each step was designed for passage of fish by including additional cascade rocks below each step.

The cascade rocks and pools between each step were created to help dissipate energy and offer a refuge for fish to rest.