We strive to deliver a best-in-class experience to all of our clients. But, don't take our word for it.
We're including client reference letters so you can know what it's really like to work with us – straight from the horse's mouth. Check out the original documents below.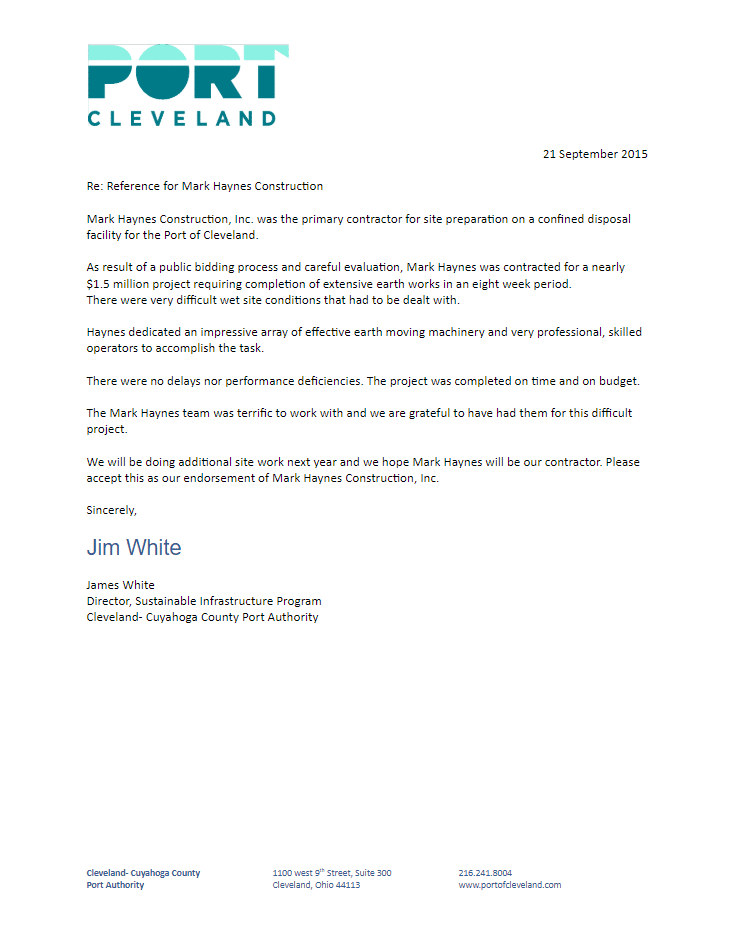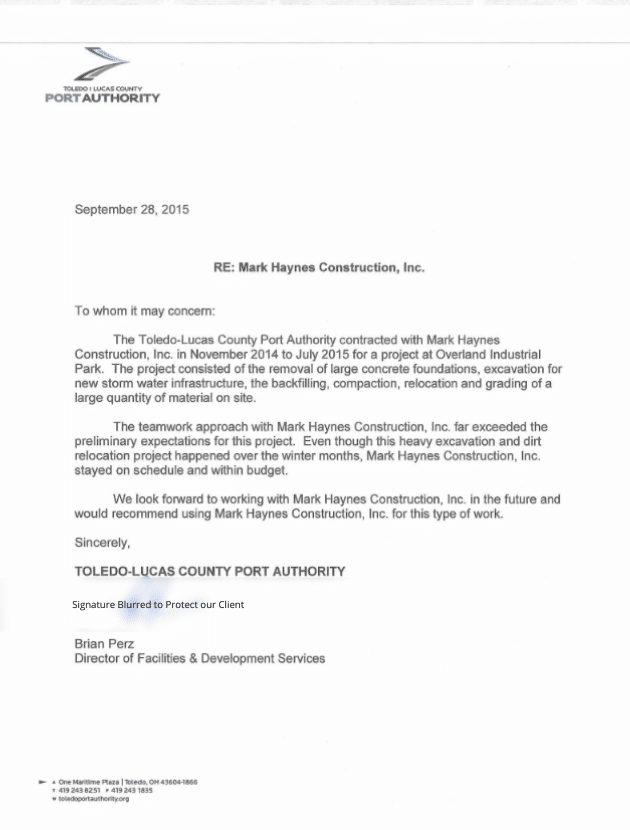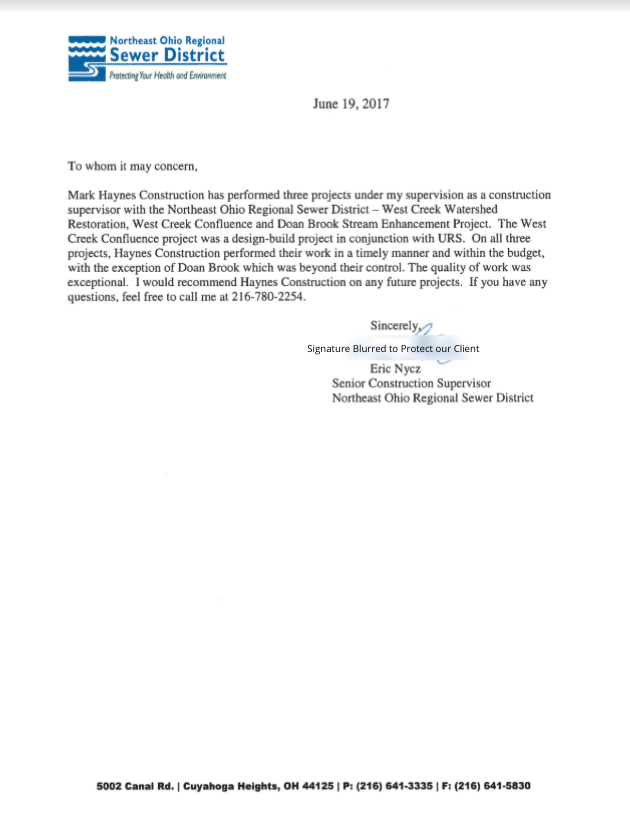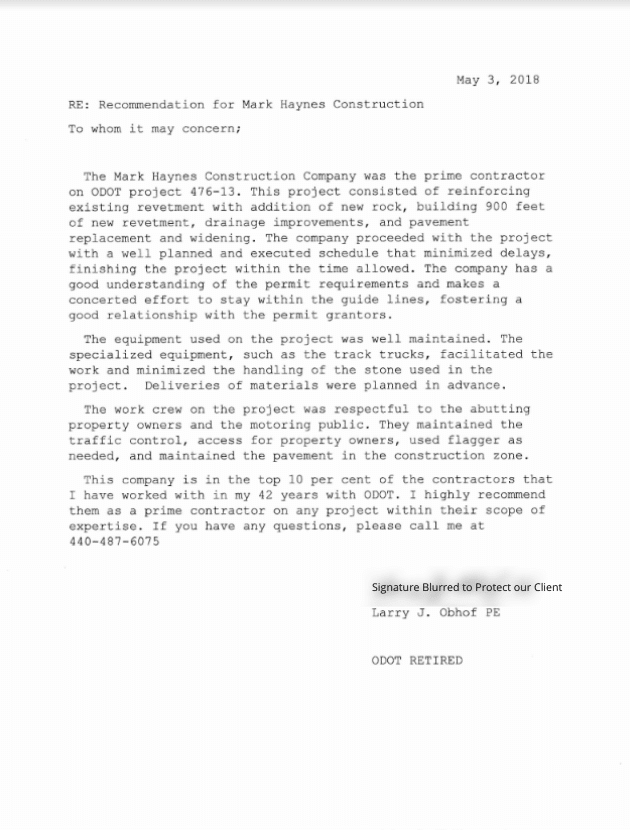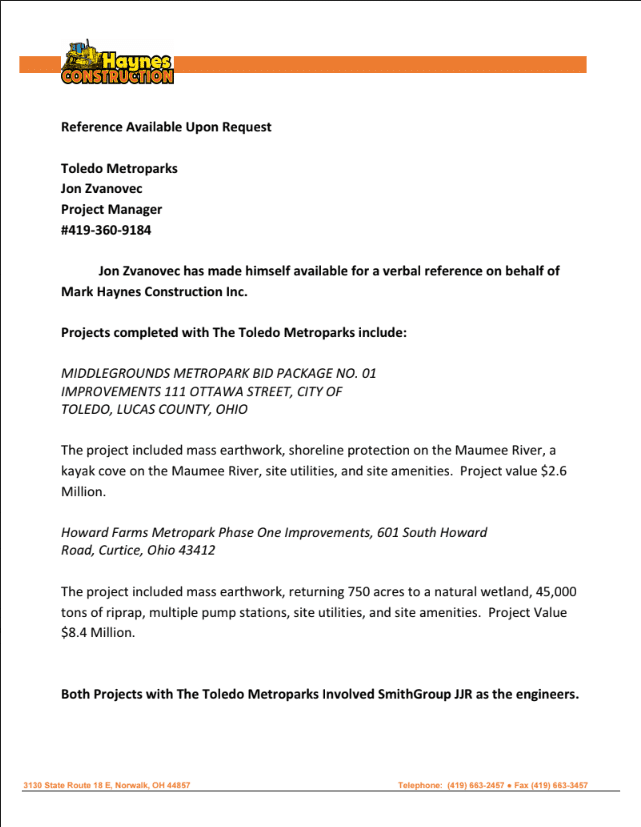 Interested to learn more about our construction projects? Check out our last post featuring our Lake Erie Erosion work at Madison Townline Park.